Fill out the form below, and we will give you a ring to talk through your options.
Considering both regional and overseas developments with COVID-19, based on guidance from local Government agencies we will continue to service your local training requirements.
In response to the coronavirus, we have communicated to our team a change in direction and our transition from physical to virtual training.
This is always open to change as the situation with Covid – 19 changes, so we are fully expecting to roll back some of these virtual sessions as the situation changes.
At Red Education, we see face to face training a valuable part of our continued success. We're very optimistic that we will be back to normal operations very soon, however, we have implemented this contingency plan quickly to accomodate customer demand.
WE'RE HERE TO HELP YOU OUT

VIRTUAL INSTRUCTOR-LED TRAINING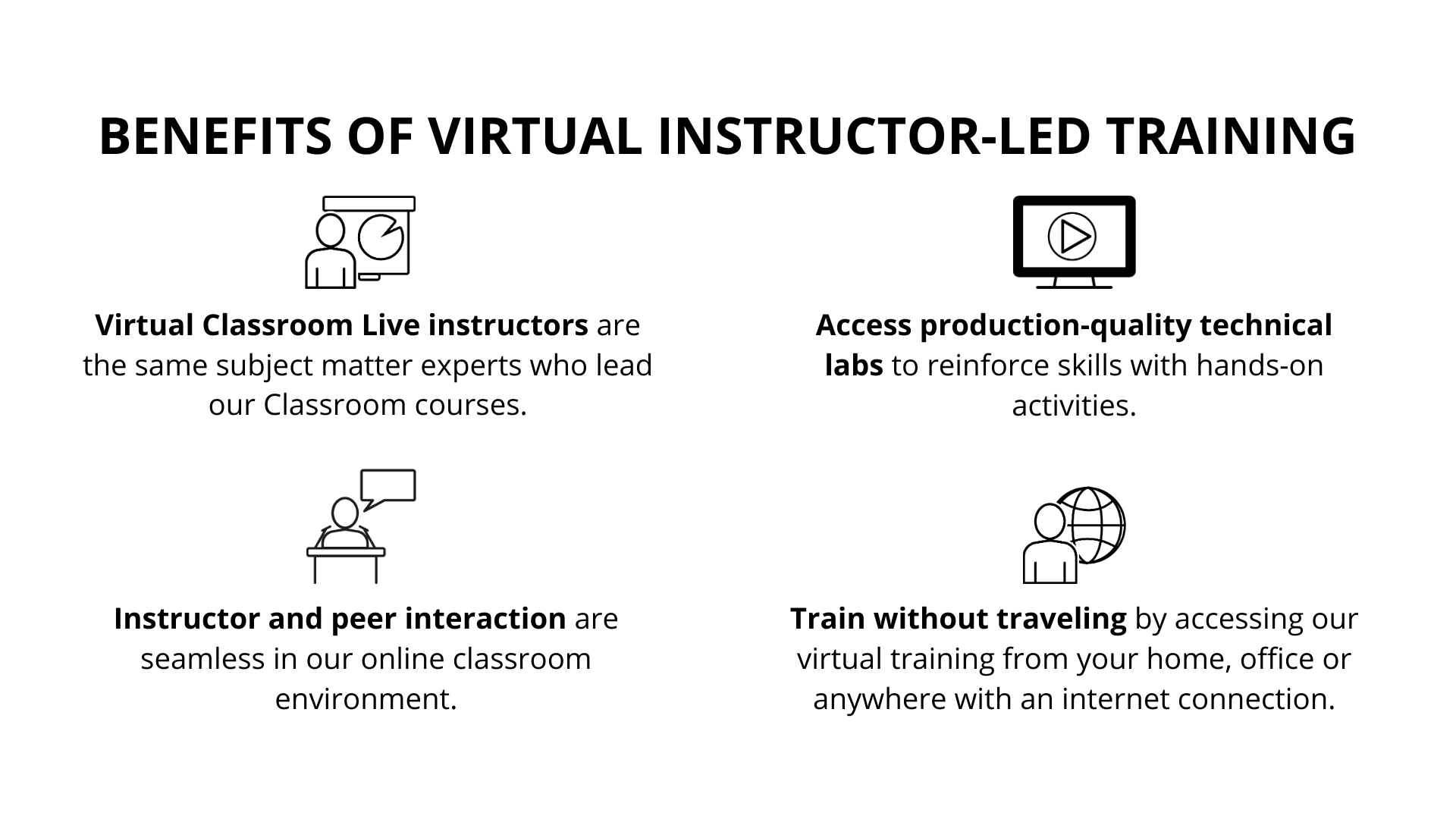 Red Education is committed to an excellent standard of training delivery that adds real value to your learning experience.
When you attend a course in our virtual classroom, you're experiencing all of the benefits of traditional classroom training, but with added flexibility and convenience. With Virtual Classrooms, you learn from a live instructor who is trained to keep you engaged and focused, even when you're not in the room. The end result is an interactive and immersive learning experience.
What is Virtual Instructor-Led Training (VILT)?
The instructor is in one location and the students are taking the class from their office or home. The instructor uses a web conference tool (such as Zoom) for class lectures ​while sharing a digital whiteboard for real-time diagrams and examples. The instructor can view what the students are doing during hands-on labs ​and assist each student individually as required. Students​ will be able to ask questions and hear questions from other students, engaging in group discussions and may be able to view the instructor while they are lecturing or answering these questions.
Start Strengthening Your Team
Increase productivity, growth, and employee retention.




Save on hiring costs and time by promoting from within.




Stay ahead of the talent shortage — and the competition — by closing your skills gap.



Since our inception in 2005, we have delivered over 75,000+ training seats to every major enterprise, Government agency and service providers accross the globe.
Red Education is APJC's leading IT training centre, providing IT training and certification across all countries in the region. This includes Australia, New Zealand, ASEAN, Greater China, Japan, Korea and India. In fact, we have provided training to every major enterprise, service provider and Government agency around the globe.
A Leader in IT Training & Certification
Copyright © 2020 Red Education. All Rights Reserved.
Our team is ready to help you discover opportunities for growth.
Hundreds of global businesses — including more than one-third of the Fortune 100 — foster talent through Red Education's Training.